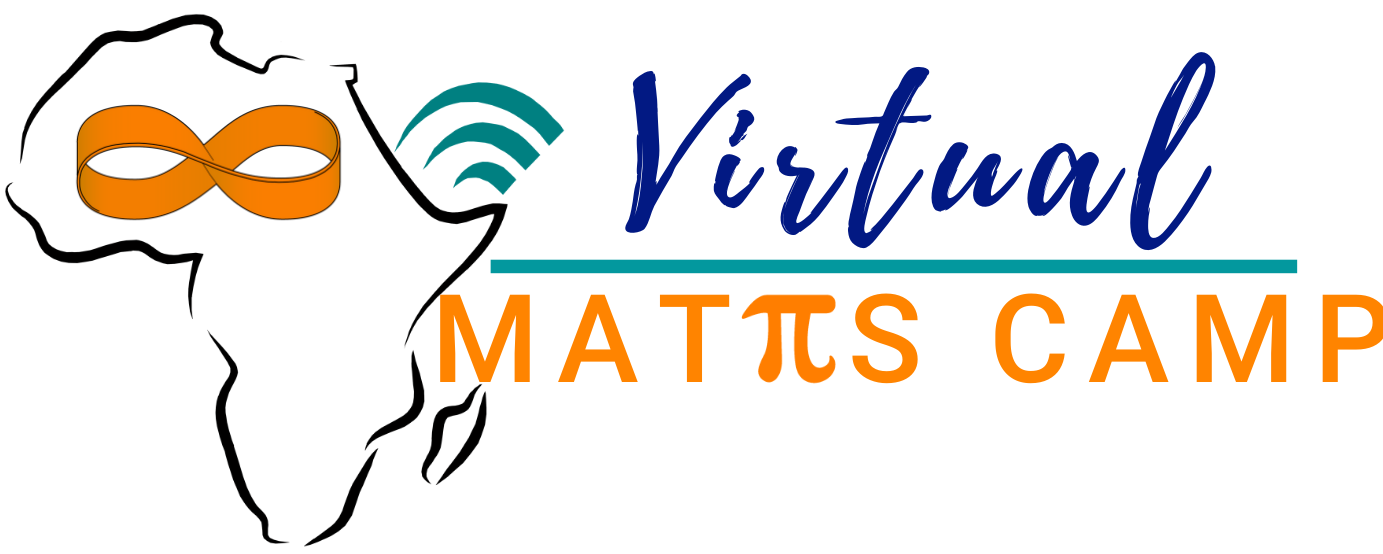 Fundraising
A virtual Math Camp for Africa - and the globe
We are looking to raise at least £10000 to support the Maths Camps going Virtual! We are very thankful for any donations to our campaign!!!
There are huge disparities in terms of access and quality of education across Africa. Mathematics in particular proves problematic for students and teachers alike, falling far short of global standards. Over the last eight years, our UK-based charity SAMI has helped organise 29 Math Camps across Africa, bringing together educators from within the continent with volunteers from around the world, and over 1500 African participants aged 12-18, to play with exciting mathematics outside the core curriculum. In 2020, we were hoping to launch our widest campaign to date, with plans in place for camps in 8 different countries. With the COVID-19 pandemic, these plans had to be shelved.
We are now coordinating efforts across Africa and internationally to create a virtual Maths Camp experience (http://virtualmathscamp.com), a collection of events and resources accessible across different countries, platforms and delivery mechanisms with the potential to have long lasting impact. We want to turn the challenges presented by the pandemic into an opportunity, and continue to provide a Maths Camp for students, teachers, and facilitators from across the globe - in a new, dynamic, partially virtual and fully international environment.
As in previous years, most aspects of the Virtual Camp will be driven and run by volunteers. Given the opportunities that technology provides, we accept that most of the virtual maths camp experience will rely on participants having their own access. However, we are seeking to raise funds for two specific aspects of our Virtual Camp that will extend the reach for those with limited access to technology.
1. Maths camp activities via customized card decks and a chatbot. We are designing a set of math puzzles and activities to be printed on a deck of playing cards, with a Maths Camp instruction booklet included. In addition, we are developing a social media chatbot allowing for further interaction, extending the activities for those who have access to technology (social media platforms, via our website, messaging services or simple text message). Each suit will correspond to a type of puzzle or activity; each card will have a specific activity on it. Through our local networks, we will distribute these decks among schools and teachers across the African continent, to create small communities where playful math learning can take place. We aim to print and distribute at least 1000 decks at a cost of £5 per deck.
2. Live activity session facilitation. At the heart of our traditional maths camps are engaging activity sessions.These are hard to recreate virtually, so we are looking to produce a series of play and go videos which would enable a local facilitator to run such a session locally. Our in-country partners are looking for ways to enable their volunteers and teachers to support small groups of participants to experience Math Camp sessions together. Each group's needs are different, but some basic support in the form of internet access, facilitator expenses, and other assorted costs could make a real difference in enabling interactions in different countries. We wish to support at least 50 such groups at a cost of at most £100 per group.